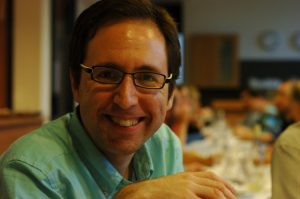 Lamé chair, visiting professor
Harald Helfgott
CNRS/Ecole Normale Superieure, Paris
Research interests: group theory, diophantine geometry, additive combinatorics, analytic and probabilistic number theory.
Research visit to the Chebyshev lab will take place from September to November 2014.
Events:
Conference Arithmetic and allied subjects on the banks of the Neva – November 24-28, 2014.
Course "Arithmetic and analysis : a contemporary journey" (abstract)
MON, 22.09, room 413